Angelica's Awesome Adventures
This design is just so much fun! I think turquoise and purple are quickly running up the ladder to my fave colors to use in a design. It also helps that I had adorable pictures to work with. Nothing beats a redheaded cutie in my book!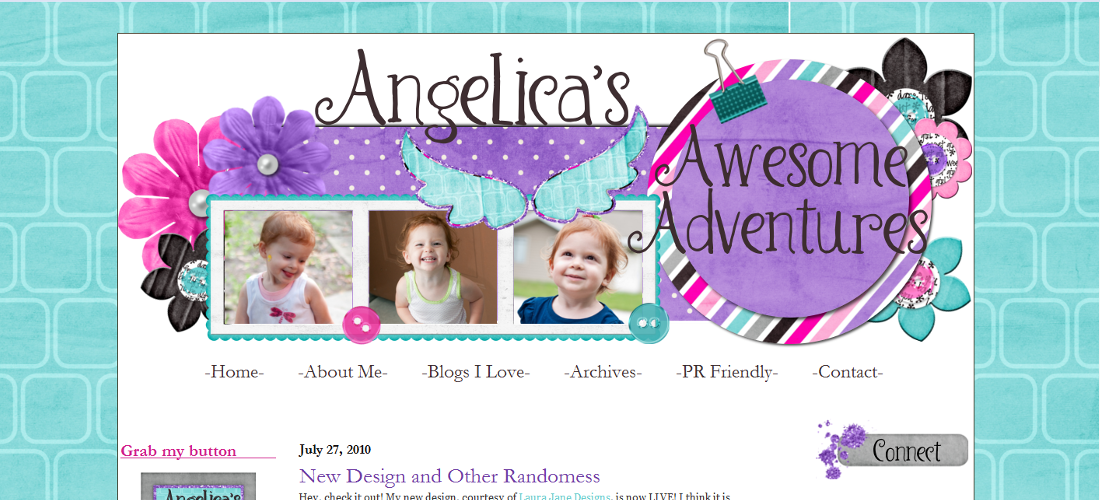 Lee La La!
Lindsay was SO much fun to work with- she has a knack for style and design and I can't help but love that in a gal. She wanted something simple, yet creative, with the pictures she picked out so we stuck with light and elegant colors with small pops of pink. She also has an awesome Etsy shop just opened and makes these precious hair bows and hats for baby girls. Be sure to check out
Lee La La's Etsy
site!